AU Optronics offer a full range of LCD panels for Public Information Display (PID) applications. See the full range here.

---

Braemac supplies a full range of Power IC Solutions, find out more here or contact the Braemac team today

KONTRON motherboards – designed by FUJITSU offer Industrial Boards in various form factors at a competitive price point.

---

include Android Advertising Displays, Freestanding Totems, Professional Monitors, PCAP Touch Screens with Dual OS and Digital Signage Media Players
About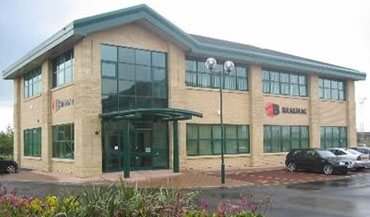 Braemac has been a leading distributor in the Electronics field for over 30 years. The Braemac Group continues to experience solid growth and emerge as a global player.

• Founded in 1986.
• Global HQ Sydney, Australia.
• Stocking hubs in UK, Asia, US and Australasia.
• Strong global design-in and display solution focus.

Read more
Quick Menu
Established in 1998, Braemac UK has developed as a niche distributor and value added reseller in embedded and display solutions.
Read more
---
Monday - Friday:

8:30am-5pm
Braemac House
1 Mandarin Court
Centre Park
Warrington Cheshire
UK
WA1 1GG
---
Call us today
01925 419090